Lil Zac In The Mix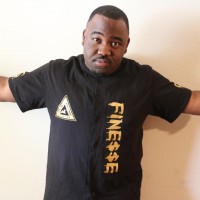 Born in Dallas and raised in Cedar Hill, the 24 year old is the voice of Sam Houston State University,
where he's a four-year Mass Communication major with a concentration in Public Relations.
Lil Zac has worked with Lil Ronny , T-Wayne and more, and he hopes to continue to collaborate with
more and more talented artists. Any and all hip hop fans should keep their eyes on Lil Zac The Dj , as his
future looks extremely bright.